Posted on 10. Jun, 2008 by gypsy wings in News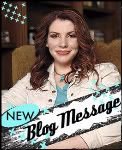 Tour stats
Current mood: 
 contemplative
States and countries I have been to on tour:
* = I was there in the last 12 months
Arizona *
California *
Colorado *
Connecticut
District of Columbia
Florida *
Georgia *
Illinois *
Kansas *
Kentucky
Massachusetts *
Minnesota *
Missouri *
New Jersey
New York *
Ohio *
Oregon *
Pennsylvania *
Tennessee
Texas *
Utah *
Virginia *
Washington *
Wisconsin *
Canada *
England *
Germany *
Ireland *
Italy
Spain
(This is just so you can get a feel for what my last year was like (not to mention writing a 186,000+ word book). Also, so people who say, "You've never been to ________!" can see if they're right.)
ETA: Erm, I really didn't post this list because I was looking for suggestions on where to go next. I was sort of explaining why exactly I'll be staying home for a while.