Posted on 10. Jun, 2008 by lisa in Movie Related, News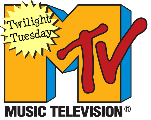 Discuss the big news HERE.
*For us older Twilight Fans, TRL, or Total Request Live, is a show on MTV, much like Yo! MTV Raps, 120 Minutes, Dial MTV, or Club MTV was in our day…
And no, these are not the MTV VJs anymore:
… ahhh… the good ol' days!