Posted on 25. Jun, 2008 by Admin in Movie Related, News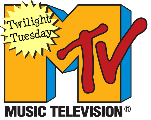 … so, we let a Twilight Tuesday slip by while we were all busy being mommy and wifey… it happens… and we'd like to document this as proof to the world that our homes and families aren't suffering too badly from neglect due to Twilight. Ha! So, go easy on us moms… "the hand that rocks the cradle is the hand that rules the world".
Here it is in all it's Tuesdayness and glory. Thank You, as always, to Larry "made of awesome" Carroll:
Bella's Truck Takes Center Stage HERE.
and as a bonus…
Larry (mild mannered reporter) Carroll the Rest of Twilight Cast & Crew Take On The Final Frontier HERE.