Posted on 02. Jul, 2008 by Admin in News, Stephenie Meyer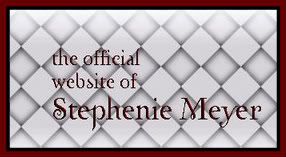 Seth updated Stephenie's official web site with two big announcements!  First, from Elizabeth, "To celebrate the release of Breaking Dawn and the upcoming Breaking Dawn Concert Series, click here to see the official Breaking Dawn Concert Series t-shirt, available for only a limited time! Please note, t-shirts will also be at the venues for those attending the events."
Second, from Little Brown- two new books will be published! !   You can already pre-order both The Twilight Saga: The Official Guide at Amazon here
and Twilight: The Official Illustrated Movie Companion at Amazon here
.  Thanks, Seth, for the updates!
As Gypsy said "Seth has updated Steph's web-page with some really great info about the Official Breaking Dawn Concert Series T-Shirt. There is also information about 2 new books coming out later this year that ANY Twilight fan will NEEEEEEED to have. Read about it HERE."
Whoops!  Two blog updates at the same time!
~TwilightMOMS Admins