Posted on 17. Jul, 2008 by Admin in News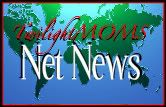 Twilight Guy has finished Chapter 2 of New Moon. As always, His take on everything is both insightful and hilarious
Read it HERE.
Borders has moved the release date of the Twilight Calendar up to July 25th!!! That is soon… you better pre-order it HERE.
Find out what Taylor Lautner's bad habit is HERE.
And for those of you who have been waiting patiently… or not so patiently perhaps (I have been getting emails!!! Which I totally don't mind, but emails would be so much cooler if they came with gifts of Chocolate or something…) I have the FAKE Breaking Dawn Quote of the Day for you, courtesy of BornToRock and Mamamia
I actually have today's AND tomorrow's up, so read them and ENJOY!
~Gypsy
ETA: More news we missed from today!
If you're in Redlands, CA, Barnes & Noble is hosting A Twilight Prom- read about it HERE.
Borders suggested some reading materials for Twilight fans while we wait for the release of Breaking Dawn.  This list includes, surprise, Twilight, New Moon and Eclipse.  Duh!  We think we got that one covered better- it's called revamping!  But, the list has some other suggestions- read them HERE.
Our good friends at Cinematical posted HERE about the new trailer we're all busy re-watching.  Is there a better word for that- something with a ring to it, like revamping is with the books?
/film.com, once again posted about Twilight the Movie HERE after watching the latest trailer, while still insisting that their "readership isn't exactly the target demographic."  C'mon, guys, it's okay… it took some of us a while to admit it to ourselves, too, so we'll be patient and not be surprised to read more positive reviews in the future while we shake our heads like only a TwilightMOM can,  in that "we told you so way" while sounding as sweet as can be. Or sticking out our tongues . . .
MTV reviewed a band they claim is "Twilight ready" HERE- the band is called Vampire Weekend. Give it a look, maybe check out their myspace HERE, tell us what you think.  Are they worth a listen?
Is that it? Anything else we missed??
ETA for a second time: Yep.  Here's more news we missed… from yesterday… maybe we're too busy cleaning our houses for our Let's Clean House Contest?
Kristen Stewart is #2 on Saturday Night Magazine's Top 20 Rising Stars Under 30- read about it HERE.
In case you missed our original blog post because of the, umm, trailer, that was so distracting to us all, Summit put out details about their participation, highlighting Twilight, of course, at Comic-Con HERE.  They know they got something big happening now.
And, last of all for tonight, anyway, MPNNOW.com has a book report review on Twilight you can read HERE.
G'night, for real this time!