Posted on 26. Jul, 2008 by Admin in Conventions, Movie Related, News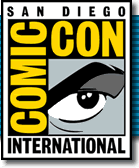 As promised, we're posting pictures and recaps from TwilightMOMS at Comic-Con here!
If you want your pictures or a recap posted,  please PM them to the general Admin account here at this link (see original announcement)! Please do not PM or email the Administrators individual accounts as we're all  in & out during the forum lockdown!  We're asking for Private Messages so it's all formatted and ready to go- just like if you wee able to post it yourself.   Then all we have to do is "Quote & Post" and it will have your TM username on it! 
We apologize to all of you who've sent emails with your reports but, well, you really don't want us to write them up to post anyway even  if we had the time… and we can't easily match up usernames with emails … and… well…. just please help us out if you want to share on the TM Forums with other TwilightMOMS.
We keep hearing from many TMs who weren't at Comic-Con who love hearing the insider reports from those of you who were lucky enough to go, so we're doing our best to get them out there during the lockdown!
*Hugs* to everyone for sharing!