Posted on 24. Aug, 2008 by Admin in Events, TwilightMOMS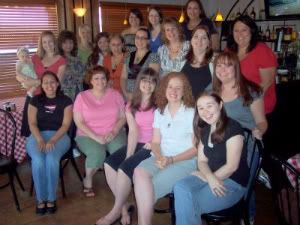 AZCentral.com has an article featuring our Arizona TwilightMOMS.  It specifically quotes JenHow and HalfWhit and discusses the friendships that have stemmed from these books and our site. 
"I'm a 30-year-old married mother of two and I work full-time," Howell said. "Finding time for myself and making friends can be a challenge. One of the wonderful things about Twilight Moms is that I made some amazing friends through the site."

 I've made some of the greatest friends I've ever had because of this book, which is definitely something that I never expected," Sherwood said.  
Thanks for representing us so well ladies!!  Read all about it HERE.