Posted on 05. Aug, 2008 by Admin in News, Stephenie Meyer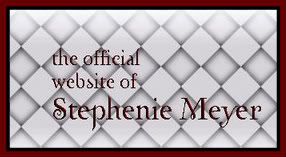 Seth has updated StephenieMeyer.com with autographing guidelines for the remaining concerts as well as how to submit questions to Stephenie for the Chicago, Seattle, and Los Angeles Breaking Dawn concerts.  This information is from Elizabeth-
"For those attending the remaining three Breaking Dawn Concert Series events, please see below for autographing guidelines:
Each attendee is allowed to bring ONE Stephenie Meyer novel from home (Twilight, New Moon, Eclipse, Breaking Dawn or The Host).
Books will not be sold at the events.
Stephenie will sign one book per person, she will only be signing her name—no messages or personalizations are allowed.
There are no substitutions for the book—if you do not have a Stephenie Meyer novel to be signed you will not be allowed in line. She will not be able to sign posters, t-shirts, etc.
No cameras allowed during the autographing.
Attendees in Chicago and Seattle will be able to submit questions upon arrival (due to the number of attendees, restrictions do apply on the number of questions able to be submitted, this will be on a first-come, first-serve basis).
Questions for Stephenie in Los Angeles will be submitted through iClips.net (see panther.iclips.net/breakingdawn for texting information)."
Seth is also going to be posting midnight release party pictures on the site.  You can email your party pictures to [email protected]