Posted on 29. Aug, 2008 by Admin in News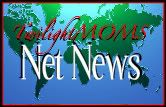 MTV has an article regarding the Midnight Sun leak here.
The LA Times discusses the Midnight Sun leak here.
MTV has an article about Twilight being the most anticipated movie of the Fall Season. Fandango asked "If you could choose only one movie to see in the theater in the next four months, which film would be your first choice?"  The answer: "Twilight…by 34% of nearly 3,500 respondents"!!  Read the rest of the article here.
Cosmo Girl has an interview with the Twilight inspired band The Bella Cullen Project.  One of the members mothers is also a TwilightMom!!  Read it here.
Photobucket has added a category for Twilight on it's front page.  Go and enjoy all kinds of Twilight related images here.
~debbie