Posted on 23. Sep, 2008 by Admin in Movie Related, News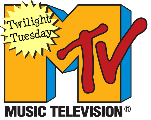 Kellan Lutz is the focus for todays MTV Twilight Tuesday.  Mr. Awesome, Larry Carroll, shares a personal and in depth interview with Kellan where he discusses his character Emmett, Rosalie, the Twilight Saga and the scenes he is looking forward to shooting in the sequels (if they should come about!)  Read and see the interview, here. 

Larry also has a blog entry about Kellan where he mentions TwilightMoms! Read that great article here.  We love Twilight Tuesdays from MTV!!
~ debbie