Posted on 19. Oct, 2008 by Admin in Movie Related, News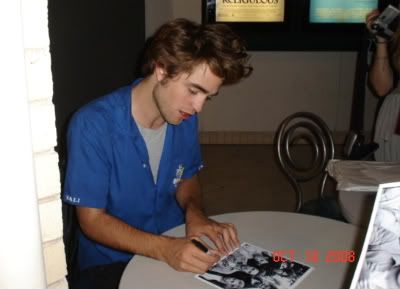 Reports from last night's screening of How to Be at the Austin Film Festival are trickling in. We have a couple of our Moms who had the opportunity to meet the movie's director Oliver Irving and that one guy you all might have heard of- Robert Pattinson.  Check out their stories and pictures HERE.
The screenwriter of Twilight, Melissa Rosenberg, participated in a panel at the festival.  One of our Moms, MajorWhitlock was able to attend.  Read her report HERE.
Check out the trailer and learn about the movie HERE on it's official website.