Posted on 21. Oct, 2008 by Admin in News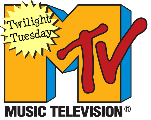 So Twilight fans, there's one month left before Twilight hits the big screen.  Today's Twilight Tuesday celebrates Anna Kendrick who plays 'human friend', Jessica Stanley, to Bella. Anna "says it was easy to 'get googly eyed' at Robert Pattinson!" TwilightMOMS can relate to that! See the video's and read Mr. Larry "all things wonderful" Carrolls' installment of Twilight Tuesday here and his blog entry here.

~~~~~~~~~~~~~~~~~~~~~~~~~~~~~~
  EW's PopWatch lists their "3 Reasons why Robert Pattinson should host SNL":
1. It would be good for the economy
2. The inevitable Twilight parody
3. He's just plain fun to look at
I completely agree with #3! Read their explanations to the list and the rest of the article here.
~~~~~~~~~~~~~~~~~~~~~~~~~~~~~~
  Ecorazzi (a "green" gossip website) has a brief quote from Peter Facinelli(aka Dr. Carlisle Cullen) about the Cullens' 'vegitarian' ways and if it rubbed off on him in real life.  Read it here.
~~~~~~~~~~~~~~~~~~~~~~~~~~~~~~
Don't forget to watch the Scream 2008 Awards, tonight on Spike TV (check your local listings for channel.)
Check out Exclusive World Premiere footage from TWILIGHT, presented by Cam Gigandet
SCREAM 2008 Premieres Tuesday, October 21 At 9 PM, ET/PT Only On Spike TV
~~~~~~~~~~~~~~~~~~~~~~~~~~~~~~
Another new Twilight Movie still.  This one is courtesy of the website Twilight Poison. This website also has some GREAT ideas for Twilight inspired Halloween costumes, here.
 ~ debbie