Posted on 28. Oct, 2008 by debbie-dub in News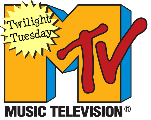 With only a few Twilight Tuesday's left before the premiere of Twilight on the big screen, MTV rolls out final installment of their "Twilight Stars Answer Fans' Burning Questions" series.  They've definitely saved the BEST for last!!  This week we're treated to Q&A's from just about the entire cast:

~~~~~~~~~~~~~~~~~~~~~~~~~~~~~~~~~~
  Larry Carroll (aka Mr. Made of Awesome) announces:
"MTV News will be holding a very special Twilight event in Los Angeles on November 7th, as we tape a television special celebrating the much-anticipated movie. Twilight stars Robert Pattinson, Kristen Stewart and director Catherine Hardwicke will be in attendance to address the crowd, and they'll premiere never-before-seen footage from the movie some two weeks before it hits theaters. Hardwicke will also take questions from attendees during a Q&A session."
How exciting!! Head on over to MTV's Movie Blog, here, to "post a comment…explaining why you are a true Twilighter", they'll choose their favorite comments and let the authors know via their MTVaccount! Good Luck…let's fill the audience with TwilightMOMs!
~~~~~~~~~~~~~~~~~~~~~~~~~~~~~~~~~~
 MSN has a new Twilight TV spot.  Please be sure to be seated, no hot beverages and don't forget to buckle up! It's AWESOME!!
See it here.
~~~~~~~~~~~~~~~~~~~~~~~~~~~~~~~~~~
  Just a reminder that CinemaBlend reports:
"…that ABC Family will be airing two exclusive first looks at Twilight during tonight's season finale of Greek. Kristen Stewart and Robert Pattinson will be introducing the clips. The season finale of Greek airs Tuesday night (October 28) at 9:00 PM ET on ABC Family."
Check your local listings for time and channel and set your DVR, TiVO, VCR, etc.
~~~~~~~~~~~~~~~~~~~~~~~~~~~~~~~~~~
  This is Swansea (UK) has a brief article about Robert Pattinson and his role as Twilight's Edward Cullen.  Read it here.
~~~~~~~~~~~~~~~~~~~~~~~~~~~~~~~~~~
  Robert Pattinson picked up his New Hollywood Award last night at the Hollywood Awards in Beverly Hills.  Photographers were out in full force at the event and some of the pictures are now posted.  See the 35+ pics of the evening courtesy of RobertPattinsonOnline.org.
~ More pics from Pattinson Online, here.
~~~~~~~~~~~~~~~~~~~~~~~~~~~~~~~~~~
  The Globe and Mail has a lengthy review of Stephenie Meyer's Twilight Saga in anticipation of the Nov. 21st  premiere.  Read the article here.
~~~~~~~~~~~~~~~~~~~~~~~~~~~~~~~~~~
  AHN reports that Stephenie Meyer's Twilight Saga continues to dominate Amazons Bestsellers List:
3. Eclipse — Stephenie Meyer

4. Breaking Dawn — Stephenie Meyer

5. Twilight — Stephenie Meyer

6. New Moon — Stephenie Meyer
Way to go, Stephenie!!
~~~~~~~~~~~~~~~~~~~~~~~~~~~~~~~~~~
  The Twilight Soundtrack Blog has 2 announcements to share with the fandom:
"First of all – we would like to confirm that the CD booklet on the physical CD will fold out into a Twilightposter! There are four versions of the poster, and they are randomly mixed throughout all of the CDs. There is an Edward, Bella, James, and a Bella/Edward poster that you could get in your CD. Good luck on getting your favorite!

Also – the iTunes digital album is available for pre-order today! The iTunes version includes 3 bonus songs – Rob Pattinson's Let Me Sign, plus two orchestral pieces from the movie, La Traviata and Clair de Lune. You will also get a digital booklet pdf including artwork and images from Twilight."
Be sure to visit the Official Twilight Soundtrack Blog, here, to get all the latest soundtrack details.
They also have a YouTube video of Sam Beam performing Flightless Bird, American Mouth live! This is a song that Bella and Edward dance to at the Forks High School Prom and is featured on the Twilight Soundtrack! See the video on YouTube.

~ debbie