Posted on 14. Oct, 2008 by Admin in Movie Related, News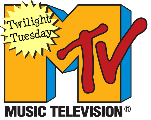 Mr. Made of Awesome, Larry Carroll, brings us a great interview with Christian Serratos who plays Angela Weber in the movie. You can read the article HERE.

Learn even more about Christian HERE on MTV's Movie Blog. 
Isn't she great?!?!  I'm so excited to see her portrayal of Angela!  If you're looking for even more information on Christian you should check out the chat TwilightMOMS had with her HERE.