Posted on 07. Oct, 2008 by Admin in Movie Related, News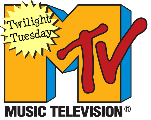 Larry Carroll gets the cast of Twilight to answer all of our burning questions. Read them HERE.
Larry also lets us know that they will be feeding our obsession more frequently as the movie gets closer.  You can read about that HERE.