Posted on 01. Oct, 2008 by Admin in News
MTV announces that the Twilight Soundtrack will get a new song from Perry Farrell called Go all the Way written to "capture Edward and Bella's intense emotions" at a key point in their relationship.  The Twilight Soundtrack goes on sale October 28th!  Read all about it here.
~~~~~~~~~~~~~~~~~~~~~~~~~
 Sam's Club has a Once in a Lifetime Package for one lucky Twilight fan.  On October 15, 2008, at 10PM CST, Sam's Club will open the bidding to:
Attend Twilight Movie Premiere and Meet the Cast. 
One Package Available.
Meet the cast, filmmakers and creators of Twilight at the world movie premiere in Los Angeles.
See SamsClub.com (search keyword: Twilight) for price and package details on October 15, 2008 at 10 p.m. CST."
Good Luck to everyone!
~~~~~~~~~~~~~~~~~~~~~~~~~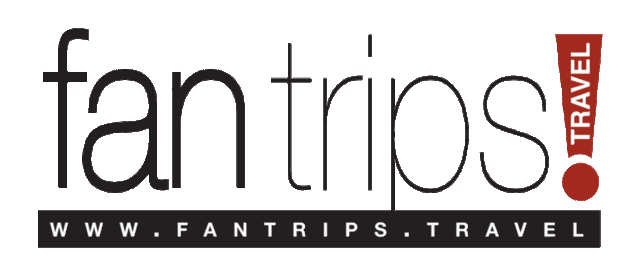 FanTrips™.travel 'designs and operates unique fan experiences' and now offers five new Twilight Fan Trips promising "exciting adventures which will immerse you in the sights and sounds of the Twilight books and upcoming movie". They're offering:
Twilight Sneak Preview and Midnight Release trips to Portland, Oregon
Back stage pass to the filming of the Twilight movie trip
"Live the Dream" trip to Volterra, Italy
Vampire Baseball Adventure, and
Passion for Fashion & Prom Party
For more detail, vist the Twilight Fan Trips website.
~~~~~~~~~~~~~~~~~~~~~~~~~
  The Pendulum (Elon University, NC) has a wonderful article stating that "The Host is just as exciting as the Twilight series." I couldn't agree more!!
Stephenie Meyer "has a knack for creating tales of darkness and despair, and yet at the same time, her stories are infused with incredible hope. She tells love stories featuring characters who are faced with insurmountable odds. They overcome them, but in the most unexpected ways. The Host incorporates these undeniable elements of Meyer's prose, creating a story that makes you question what exactly it means to be human and blurs the line between good and evil."
Read the rest of the review here.
~~~~~~~~~~~~~~~~~~~~~~~~~
  Everglow: EdwardandBella.net has posted a new HQ outtake picture of Kristen Stewart and Robert Pattinson from the Entertainment Weekly photo shoot.  See Everglows other photos here.
~~~~~~~~~~~~~~~~~~~~~~~~~
~ debbie (whose currently speechless from viewing this picture!)