Posted on 15. Nov, 2008 by debbie-dub in News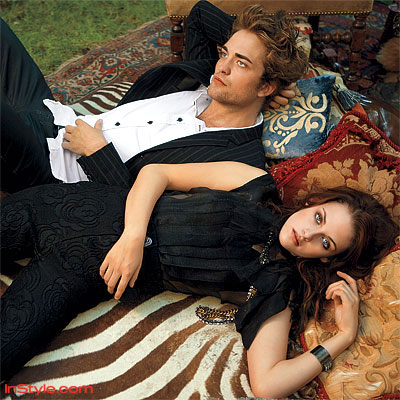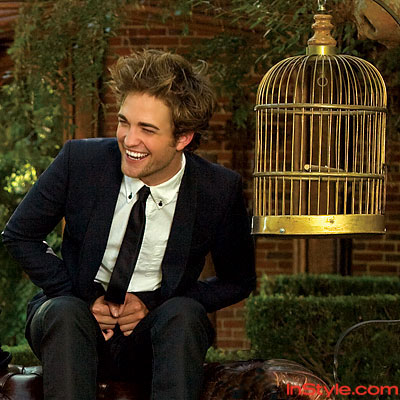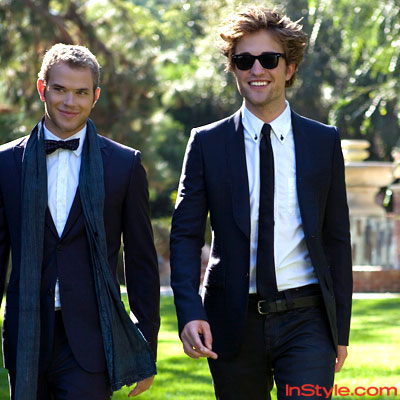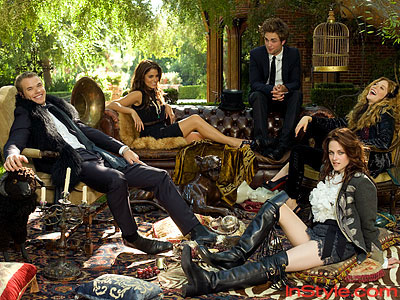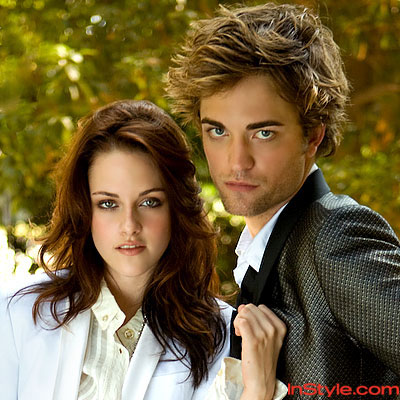 These simply breaktaking photographs are from the December issue of In Style Magazine (here) so head on over and see the rest of them. Look for the December issue on stands now!
~~~~~~~~~~~~~~~~~~~~~~~~~
Utah's Twilight Movie Premiere
hosted by
TwilightMOMs
South Jordan, UT — On Friday, November 21, TwilightMOMs and Utah Twilight Events will sponsor a special Twilight Premiere Event at the Megaplex Theatres at the District in South Jordan, Utah.  The event will include games, activities, prize drawings, and goody bags for prepaid guests along with a showing of the movie, Twilight.  More information about the event and its sponsors can be found on the web at www.TwilightUTevents.blogspot.com.
~~~~~~~~~~~~~~~~~~~~~~~~~

483 Radio is having a TWILIGHT SPECIAL, Sunday November 16th! You can listen online from anywhere in the world; they'll be be playing Twilightrelated things including interviews, trailers, music from the soundtrack, prize giveaways and more! Show starts at 5 EST/2 PST/4 CST/11 GMT and runs 2 – 3 hours. Get all the details and listen live at www.483radio.blogspot.
~~~~~~~~~~~~~~~~~~~~~
  Movie Fone has an incredible unscripted interview between Kristen Stewart, Stephenie Meyer, and Robert Pattinson plus 4 Bonus clips.  This is a MUST see!
Complete Unscripted interview
Bonus Clip 1
Bonus Clip 2
Bonus Clip 3
Bonus Clip 4
~~~~~~~~~~~~~~~~~~~~~
MTV reports "Twilight Sequels Optioned; Studio Acquires New Moon, Eclipse, & Breaking Dawn." Woot, woot!!
Read it here.
~~~~~~~~~~~~~~~~~~~~~~~~~
  The Los Angeles Times countdown to Twilight continues with Mr. Wonderful himself, MTV's Larry Carroll, father of Twilight Tuesdays!  I don't think we could have made it through the summer and fall without the help of Larry Carroll!!  Thanks for all you do Larry!  Read the countdown interview here.
The LA Times also has 2 articles about Forks, WA:
Twilight fans search for magic in a small town, and
Twilight brings town a new dawn.
~~~~~~~~~~~~~~~~~~~~~~~~~
  Canada's Globe and Mail has an article featuring Rachelle Lefevre (aka Victoria.)  Rachelle is hoping her role in Twilight will open career opportunities for her.  Did you see Rachelle on Eli Stone the other night? and her role on Boston Legal?  Now that the sequels are a go, she'll be busy when New Moon begins shooting.  Read the article here.
~~~~~~~~~~~~~~~~~~~~~~~~~
  ReelzChannel has an exclusive new interview with Stephenie Meyer. "It's been an exciting year for Stephenie…[h]er fourth novel, Breaking Dawn, was published (as well as The Host); a movie of her first book, Twilight; and with all three children now in school full days, she has more time than ever to pursue her career." And write more books!! Read this wonderful interview here.
~~~~~~~~~~~~~~~~~~~~~~~~~
  The Boston Globe(the paper I read, lol!) has an article about Robert Pattinson and his break-out role in Twilight.  The article, titled "I was a teenage Vampire", is here.
~~~~~~~~~~~~~~~~~~~~~~~~~
Kudo's to TwilightMom Pianist_18 who emailed me the link to this Robert Pattinson interview from in-flight magazine American Way. Read the interview here (you have to scroll down past the Dido interview.)
~~~~~~~~~~~~~~~~~~~~~~~~~
  Cam Gigandet graces the cover of the December issue of Men's Health Magazine. "Cam's Secrets to Success: Take Control. For a killer physique, a great career, and general happiness, Twilight star Cam Gigandet counts on one man: himself."
Read it here.
~~~~~~~~~~~~~~~~~~~~~~~~~
  This is in the blog because it's just such a great picture!  LOL! Less than a week now til Twilight!
~ debbie