Posted on 18. Mar, 2009 by EndlessTwilight in News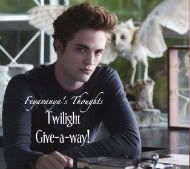 I'm a day late but I hope you'll forgive. Go here to see who won my Twilight give-a-way and find out about what I like to call "Twilight in a cup".
Also, there's a little hint to something coming up today on the TMs blog you won't want to miss!