Posted on 03. Apr, 2009 by EndlessTwilight in Contests, News, Spotlight
April 2008 is when TwilightMOMS featured our very first spotlights of the month. To commemorate this being our 1-year anniversary I've finally updated all of the sections at once! Bwahahah! Don't fall off your computer chairs…
For April, here are our spotlights:
Charity Feature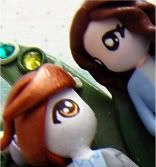 Our goal is to reach another $1,000 in donations to Alex's Lemonade Stand soon (we are currently at $240!) so TwilightMOMS has partnered with Shielou of Etsy to do our first charity auction. I am SO excited about this!!!!! Some of you may have seen pictures of her past work here, but this time she has totally outdone herself!!! Head on into the charity section to see the item she is auctioning off on ebay with all proceeds going to our official charity, Alex's Lemonade Stand.
TwilightMOM of the Month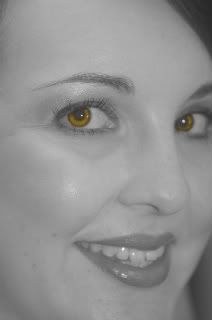 Spring has sprung, Easter is around the corner, the flowers are in bloom and TwilightMOMs is once again delighted to present its TwilightMOM of the Month. For April, nominated by several of her fellow members, please join me in extending a warm congratulations to….well, you'll just have to go see who she is in our TMOTM forum here.
Vendor of the Month


Her bracelets and earrings are simple, dainty and elegant and perfect for girls young and old alike! Most of the colors she incorporates in her pieces remind me of spring and new life – a perfect addition to your Easter Sunday attire or a new spring outfit you've been dying to wear once it gets warm enough. Take a look at creations made by one of our own Volturi Moms, Pyper Dow, in our VOTM section here.
Current Featured Artist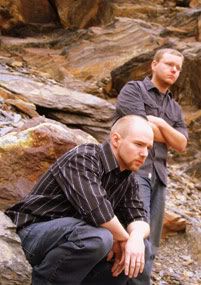 We've affiliated with Mitch Hansen since the beginning of TwilightMOMS.com and we think he is super swell! His music brings out the Twilight fangirl in all of us. It can be upbeat with humorous lyrics or slow and beautiful with words straight out of Edward's mouth, but it all captures the heart of the Twilight saga perfectly! We are proud to announce that he will be playing at our TwilightMOMS New Moon premier event in Utah this November! Also, want to help Mitch write a TwilightMOMS theme song? Head on in here to find out how! We've got links to his new website, the store where you can purchase his new album "Endless Days" and much more!
Whew! I'm tired now….
~EndlessTwilight