Posted on 14. Apr, 2009 by gypsy wings in News
That's right folks. I had such a great time with my first Twilight giveaway, I am doing another one. This time I am giving away this fabulous memory wire bracelet by the lovely and talented Jessica of BBRuthie.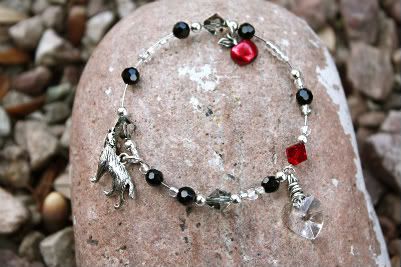 BBRuthie is having its Grand Opening, and to celebrate Jessica donated this bracelet to be given away to a lucky winner! Pop over to my blog for details on how to win, and see more photo's of the bracelet.
Click HERE to be magically transported to my blog.
~Gypsy