Posted on 08. Apr, 2009 by EndlessTwilight in Events, Spotlight, TwilightMOMS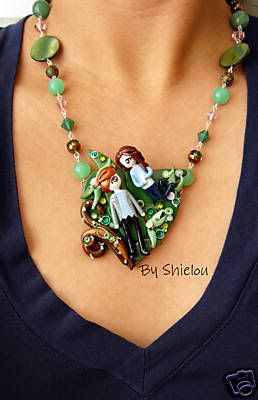 The ebay auction of Shielou's Meadow Necklace ended Sunday night and it went for a whopping $290!!!! And all of this goes straight to our official charity, Alex's Lemonade Stand. The winning bidder was one of our own TwilightMOMS, Gabby Vittoria aka dazzledforever. Congrats to her!
Shielou was super touched about this because her own grandmother died of bone cancer. I'm sure she will be doing another auction like this in the future and encourages all the Twilight vendors out there to give their time and talents to such causes as this.
Thanks, Shielou! You are all kinds of AWESOME!!!