Posted on 22. Apr, 2009 by EndlessTwilight in News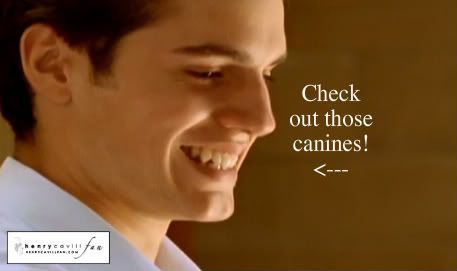 And just how perfect would Henry Cavill have been as Edward? In light of the latest MTV article (below), I've posted a fun little memory of sorts. Run on over to my blog HERE and see all the Edward-ish pics I collected of him way back before the thought of Robert as Edward was a little twinkle in our eyes.
I've also created a new banner and here's a sneak peek:

Head on over to my blog to see the whole "angelic" enchilada.
~EndlessTwilight
http://feyavanyasthoughts.blogspot.com/