Posted on 08. Jun, 2009 by EndlessTwilight in News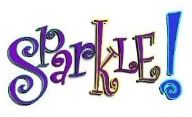 I'm pretty sure every Twilight fan is a big sucker for sparkley things, even if they weren't before they read the meadow scene. Come on into our new forums to take a peek at some of the lovely, sparkley items from our June Vendor of the Month, Sparkle by Meg!
Stay tuned as I will be posting this month's Alex's Lemonade Stand auction towards the end of this week. You will LOVE it!!! It has to do with Rob… =)
And we will also be spotlighting a new music artist in the near future. Exciting!
~EndlessTwilight