Posted on 30. Aug, 2009 by AmyO in News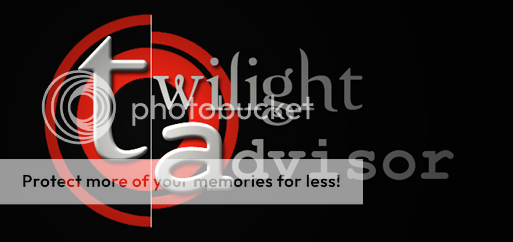 Are you thinking about attending a Twilight Event but want to know more before you actually make the committment?  We've found your one-stop source for reviews of Twilight events.  The Twilight Advisor is a new Twilight site that has just launched that is dedicated to reviewing Twilight events, conventions and movie releases.  Their goal is to provide an unbiased look at Twilight Events everywhere. 
We are very excited to launch our website in the midst of a lot of Twilight events, conventions, movie releases, etc.

Here at Twilight Advisor we want to welcome everybody! Our goal is to gather reviews from fans to help collect unbiased opinions on the many Twilight events happening everywhere.

Our site features an Events page, where you can see all the upcoming Twilight related events. All listings are linked to the event's website for more details.

In our Reviews section, you will find past "Twilight Events" ready for you to submit a review (if you don't see the event that you attended, please send us an email at [email protected]) or to read reviews on previous events, the books, the movies, etc.
Check out their site here.