Posted on 05. Feb, 2010 by AmyO in News
The Fantrips Vampire Baseball Event in New Orleans just keeps getting better and better.  They have just announced that Daniel Cudmore (Felix) has joined the team.  Check out this impressive line-up-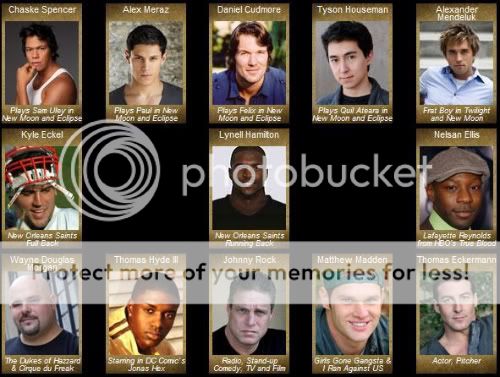 I know they are still working on adding to the team so we'll keep you updated as they are announced.
In honor of the New Orleans Saints playing in the Superbowl this weekend, Fantrips is offering a 10% discount on event tickets.  Simply enter "GoSaints" as a coupon code when you purchase your tickets. (The discount is good for Saturday February 6th & Sunday February 7th)
You can find out more information about the event and buy tickets here.