Posted on 08. Mar, 2011 by Amanda31 in Contests, Spotlight, TwilightMOMS
TwiligtMOMS' Vendor of the Month for March is ACGA Artistic Glass by Andrea. You can learn all about Andrea, her store, her love of Twilight and more in our thread here.
As Vendor of the Month, Andrea is donating one of her beautiful pieces for a giveaway!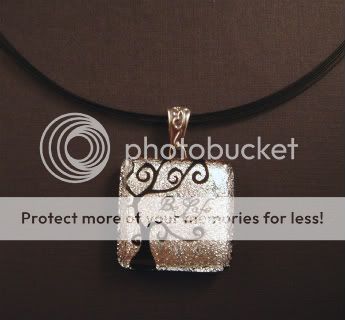 This is an original design inspired by Twilight and is a limited edition piece. It is a 1 inch square made with silver dichroic glass with a sterling silver bail and comes with a black 18 inch cord.
To Enter: All you have to do to enter this giveaway is leave a comment on this post letting us know what your favorite item is from the ACGA Artistic Glass store. The contest will last until March 24 at noon ET.